Hello! Thanks for your interest!
Do you love Python or coding? Would you like to have your content viewed by thousands of readers each month?
We're happy to announce, we are currently accepting submissions to be featured on the site. Please take a closer look at the guidelines below. If you believe you meet the requirements, then feel free to reach out!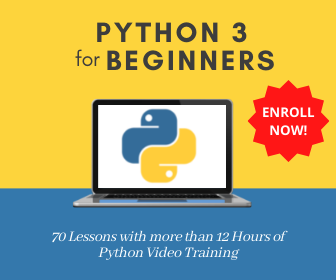 Regular Contributors for Python for Beginners:
If you are interested in becoming a regular contributor to the site, please contact us with the subject "PythonForBeginners Writer Application".
Please include your resume or online portfolio, and links to published work. Two samples of your writing are sufficient; they do not need to be unique.
However, the samples must be related to our content on the site – this is so we can gauge how well you know a topic.
Also, include your desired rate of pay along with any application information. Thank you!
Recommended Python Training
Course: Python 3 For Beginners
Over 15 hours of video content with guided instruction for beginners. Learn how to create real world applications and master the basics.